Sweet Love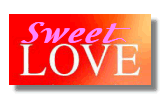 Rating:

Rate It
Email Friends

Our Price:
$5.00
List Price:
$5.00
Best for calling countries around the word
awardcard
No Connection Fee!
Customer Service

sales@seawolftech.com

Access Number

1-888-450-2018


Dial Instructions

1. Dial Access Number
2. Enter your pin No.
3. To call within the United States, to Canada or to the Carbbean:
Enter 1 + area code + tele No. + #
To call other country:
Enter 011 + country code + city code + tele No. + #


Expiration

The card expires 2 months after purchase day.

Note

Two minutes rounding. 89c for calls made from pay phone. Rates to Cell Phone are much higher. Can not make Calls from Alaska and Hawaii.
Rate Info for Sweet Love:
Rate subject to change without notice. Rates to cellphone are higher unless indicated.
| Country/Region | | | |
| --- | --- | --- | --- |
| A | Con. fee($) | Rate (¢/min) | Minutes |
| Albania | 0.00 | 20.8 | 24 |
| Algeria | 0.00 | 25.0 | 20 |
| American Samoa | 0.00 | 14.7 | 34 |
| Andorra | 0.00 | 12.5 | 40 |
| Angola | 0.00 | 22.7 | 22 |
| Argentina | 0.00 | 13.2 | 38 |
| Armenia | 0.00 | 41.7 | 12 |
| Aruba | 0.00 | 20.8 | 24 |
| Australia | 0.00 | 7.4 | 68 |
| Austria | 0.00 | 7.8 | 64 |
| B | Con. fee($) | Rate (¢/min) | Minutes |
| Bahamas | 0.00 | 15.6 | 32 |
| Barbados | 0.00 | 25.0 | 20 |
| Belgium | 0.00 | 7.6 | 66 |
| Bermuda | 0.00 | 13.2 | 38 |
| Botswana | 0.00 | 22.7 | 22 |
| Brazil | 0.00 | 16.7 | 30 |
| Brunei | 0.00 | 22.7 | 22 |
| Bulgaria | 0.00 | 17.9 | 28 |
| C | Con. fee($) | Rate (¢/min) | Minutes |
| Cameroon - Duala | 0.00 | 20.8 | 24 |
| Canada | 0.00 | 7.1 | 70 |
| Cayman Islands | 0.00 | 17.9 | 28 |
| Chile | 0.00 | 8.6 | 58 |
| China - inc. cell | 0.00 | 12.5 | 40 |
| Colombia | 0.00 | 13.9 | 36 |
| Costa Rica | 0.00 | 14.7 | 34 |
| Croatia | 0.00 | 22.7 | 22 |
| Cyprus | 0.00 | 19.2 | 26 |
| Czech Rep | 0.00 | 11.9 | 42 |
| Czech Rep - Prague | 0.00 | 9.3 | 54 |
| D | Con. fee($) | Rate (¢/min) | Minutes |
| Denmark | 0.00 | 7.1 | 70 |
| Dominican Republic | 0.00 | 11.9 | 42 |
| E | Con. fee($) | Rate (¢/min) | Minutes |
| Ecuador - Guayaquil | 0.00 | 25.0 | 20 |
| Ecuador - Quito | 0.00 | 25.0 | 20 |
| El Salvador | 0.00 | 17.9 | 28 |
| Estonia | 0.00 | 10.9 | 46 |
| F | Con. fee($) | Rate (¢/min) | Minutes |
| Finland | 0.00 | 8.6 | 58 |
| France | 0.00 | 6.9 | 72 |
| French Guiana | 0.00 | 22.7 | 22 |
| G | Con. fee($) | Rate (¢/min) | Minutes |
| Gabon | 0.00 | 25.0 | 20 |
| Georgia | 0.00 | 19.2 | 26 |
| Germany | 0.00 | 6.2 | 80 |
| Gibraltar | 0.00 | 14.7 | 34 |
| Greece | 0.00 | 11.4 | 44 |
| Guadeloupe | 0.00 | 25.0 | 20 |
| Guam | 0.00 | 10.9 | 46 |
| Guinea | 0.00 | 22.7 | 22 |
| H | Con. fee($) | Rate (¢/min) | Minutes |
| Hong Kong | 0.00 | 7.6 | 66 |
| Hungary | 0.00 | 13.9 | 36 |
| I | Con. fee($) | Rate (¢/min) | Minutes |
| Iceland | 0.00 | 12.5 | 40 |
| Indonesia | 0.00 | 17.9 | 28 |
| Ireland | 0.00 | 7.1 | 70 |
| Israel | 0.00 | 9.3 | 54 |
| Italy | 0.00 | 7.1 | 70 |
| J | Con. fee($) | Rate (¢/min) | Minutes |
| Japan | 0.00 | 8.9 | 56 |
| K | Con. fee($) | Rate (¢/min) | Minutes |
| Korea South | 0.00 | 8.1 | 62 |
| Kuwait | 0.00 | 20.8 | 24 |
| L | Con. fee($) | Rate (¢/min) | Minutes |
| Latvia | 0.00 | 19.2 | 26 |
| M | Con. fee($) | Rate (¢/min) | Minutes |
| Macao | 0.00 | 22.7 | 22 |
| Malaysia | 0.00 | 9.3 | 54 |
| Malta | 0.00 | 14.7 | 34 |
| N | Con. fee($) | Rate (¢/min) | Minutes |
| Netherlands | 0.00 | 6.8 | 74 |
| Netherlands Antilles | 0.00 | 20.8 | 24 |
| New Zealand | 0.00 | 7.1 | 70 |
| P | Con. fee($) | Rate (¢/min) | Minutes |
| Panama | 0.00 | 25.0 | 20 |
| Peru | 0.00 | 17.9 | 28 |
| Philippines | 0.00 | 55.6 | 9 |
| Poland | 0.00 | 11.9 | 42 |
| Portugal | 0.00 | 11.4 | 44 |
| Puerto Rico | 0.00 | 9.3 | 54 |
| R | Con. fee($) | Rate (¢/min) | Minutes |
| Romania | 0.00 | 25.0 | 20 |
| Russia | 0.00 | 13.9 | 36 |
| S | Con. fee($) | Rate (¢/min) | Minutes |
| San Marino | 0.00 | 9.3 | 54 |
| Singapore | 0.00 | 7.4 | 68 |
| Slovakia | 0.00 | 17.9 | 28 |
| Slovenia | 0.00 | 13.9 | 36 |
| South Africa | 0.00 | 16.7 | 30 |
| Spain | 0.00 | 7.4 | 68 |
| Swaziland | 0.00 | 14.7 | 34 |
| Sweden | 0.00 | 6.6 | 76 |
| Switzerland | 0.00 | 7.8 | 64 |
| T | Con. fee($) | Rate (¢/min) | Minutes |
| Taiwan | 0.00 | 10.9 | 46 |
| Tajikistan | 0.00 | 25.0 | 20 |
| Turkey | 0.00 | 25.0 | 20 |
| U | Con. fee($) | Rate (¢/min) | Minutes |
| Uganda | 0.00 | 25.0 | 20 |
| UK | 0.00 | 7.1 | 70 |
| Ukraine | 0.00 | 16.7 | 30 |
| Ukraine - Kiev | 0.00 | 19.2 | 26 |
| United Arab Emirates | 0.00 | 25.0 | 20 |
| US Virgin Islands | 0.00 | 9.6 | 52 |
| USA | 0.00 | 7.1 | 70 |
| USA - Alaska | 0.00 | 10.0 | 50 |
| USA - Hawaii | 0.00 | 10.9 | 46 |
| Z | Con. fee($) | Rate (¢/min) | Minutes |
| Zambia | 0.00 | 20.8 | 24 |
| Zimbabwe | 0.00 | 20.8 | 24 |