Forever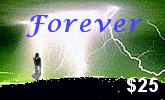 Rating:

Rate It
Email Friends

Our Price:
$16.95
List Price:
$25.00
400 mins to China, 313 mins to Hong Kong
275 mins to Taipei, 254 to Taiwan
No Connection Fee!
Customer Service

sales@seawolftech.com

Access Number

1-888-515-1618 (English)
1-888-515-1803 (Chinese)
1-866-220-9867 (Spanish)

Dial Instructions

1. Dial Access Number
2. Enter your pin No.
3. To call within the United States, to Canada or to the Carbbean:
Enter 1 + area code + tele No. + #
To call other country:
Enter 011 + country code + city code + tele No. + #


Expiration

6 months after purchase

Note

1 minute rounding for all calls. $0.89 charge when used from a public pay phone, hotel phone or campus phone. No monthly maintenance fee. This card can not be used in Alaska, Hawaii and Canada.
Rate Info for Forever:
Rate subject to change without notice. Rates to cellphone are higher unless indicated.
| Country/Region | | | |
| --- | --- | --- | --- |
| A | Con. fee($) | Rate (¢/min) | Minutes |
| Argentina | 0.00 | 12.7 | 133 |
| Australia | 0.00 | 6.0 | 282 |
| C | Con. fee($) | Rate (¢/min) | Minutes |
| Canada | 0.00 | 5.3 | 320 |
| China - inc. Cell. | 0.00 | 4.2 | 400 |
| H | Con. fee($) | Rate (¢/min) | Minutes |
| Hong Kong | 0.00 | 5.4 | 313 |
| I | Con. fee($) | Rate (¢/min) | Minutes |
| Indonesia | 0.00 | 11.8 | 144 |
| Indonesia - Cell | 0.00 | 20.4 | 83 |
| Indonesia - Jakarta | 0.00 | 7.3 | 233 |
| Ireland | 0.00 | 5.0 | 339 |
| Israel | 0.00 | 9.3 | 182 |
| Italy | 0.00 | 5.5 | 310 |
| J | Con. fee($) | Rate (¢/min) | Minutes |
| Japan | 0.00 | 7.5 | 227 |
| K | Con. fee($) | Rate (¢/min) | Minutes |
| Korea South | 0.00 | 5.1 | 335 |
| Korea South - Cell | 0.00 | 9.4 | 180 |
| M | Con. fee($) | Rate (¢/min) | Minutes |
| Malaysia | 0.00 | 6.8 | 250 |
| Malaysia - Cell | 0.00 | 7.2 | 236 |
| P | Con. fee($) | Rate (¢/min) | Minutes |
| Philippines | 0.00 | 25.3 | 67 |
| Philippines - Cell | 0.00 | 33.9 | 50 |
| Poland | 0.00 | 10.6 | 160 |
| R | Con. fee($) | Rate (¢/min) | Minutes |
| Russia | 0.00 | 15.0 | 113 |
| Russia - Moscow | 0.00 | 6.1 | 276 |
| Russia - St. Petersburg | 0.00 | 7.8 | 218 |
| S | Con. fee($) | Rate (¢/min) | Minutes |
| Singapore | 0.00 | 5.3 | 320 |
| Spain | 0.00 | 5.6 | 305 |
| Sri Lanka | 0.00 | 40.4 | 42 |
| Sri Lanka - Cell | 0.00 | 56.5 | 30 |
| Sweden | 0.00 | 4.4 | 382 |
| Switzerland | 0.00 | 5.2 | 325 |
| T | Con. fee($) | Rate (¢/min) | Minutes |
| Taiwan | 0.00 | 6.7 | 254 |
| Taiwan - Cell | 0.00 | 11.3 | 150 |
| Taiwan - Taipei | 0.00 | 6.2 | 275 |
| Thailand - inc. Cell | 0.00 | 20.7 | 82 |
| Thailand - Bangkok | 0.00 | 10.9 | 155 |
| U | Con. fee($) | Rate (¢/min) | Minutes |
| UK - 441&442 only | 0.00 | 5.1 | 331 |
| USA - 48 States | 0.00 | 5.3 | 320 |
| V | Con. fee($) | Rate (¢/min) | Minutes |
| Vietnam | 0.00 | 84.7 | 20 |