Seawolf Wireless $48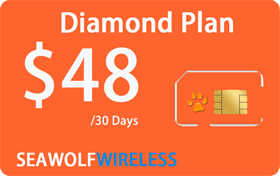 Rating:

Rate It
Email Friends

Our Price:
$42.99
List Price:
$48.00
Unlimited Call to U.S., China,HK, TW,Canada,Plus 30 Countries
Unlimited international Texts Unlimited Local Texts
2G 4G LTE Data
No Connection Fee!
Customer Service

mobile@seawolftech.com

Access Number

Dial Instructions

https://seawolfwireless.com

Expiration

Note
Rate Info for Seawolf Wireless $48:
Rate subject to change without notice. Rates to cellphone are higher unless indicated.