Old Autumn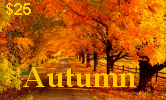 Rating:

Rate It
Email Friends

Our Price:
$13.25
List Price:
$20.00
Local Access only
400 mins to China by Local Access
312 mins to Hongkong by Local Access
No Connection Fee!
Customer Service

sales@seawolftech.com

Access Number

Toronto 416-848-4400
Vancouver 604-669-5317

Dial Instructions

1. Dial Local Access Number
2. Enter your pin No.+ #
3. To call within Canada or to the Carbbean:
Enter 1 + area code + tele No. + #
To call other country:
Enter 011 + country code + city code + tele No. + #
Press ## to make another call

Expiration

The card expires 3 months after purchase day.

Note

No monthly fee. No connection fees.This card only has local access numbers in Canada at this time.
Rate Info for Old Autumn:
Rate subject to change without notice. Rates to cellphone are higher unless indicated.
| Country/Region | | | |
| --- | --- | --- | --- |
| A | Con. fee($) | Rate (¢/min) | Minutes |
| Australia | 0.00 | 4.9 | 270 |
| Austria | 0.00 | 4.9 | 270 |
| B | Con. fee($) | Rate (¢/min) | Minutes |
| Bahamas | 0.00 | 15.8 | 84 |
| Belgium | 0.00 | 4.2 | 314 |
| Brazil | 0.00 | 17.2 | 77 |
| Brazil - Rio De Janerio | 0.00 | 7.1 | 186 |
| Brazil - Sao Paulo | 0.00 | 7.1 | 186 |
| Bulgaria | 0.00 | 18.2 | 73 |
| C | Con. fee($) | Rate (¢/min) | Minutes |
| Canada | 0.00 | 3.5 | 381 |
| Chile | 0.00 | 6.3 | 210 |
| China | 0.00 | 3.3 | 400 |
| China - Cellular | 0.00 | 4.2 | 312 |
| Colombia | 0.00 | 17.0 | 78 |
| Colombia - Cali, Bogota | 0.00 | 11.7 | 113 |
| Costa Rica | 0.00 | 14.9 | 89 |
| Croatia | 0.00 | 22.1 | 60 |
| Cyprus | 0.00 | 18.9 | 70 |
| Czech Rep | 0.00 | 13.5 | 98 |
| D | Con. fee($) | Rate (¢/min) | Minutes |
| Denmark | 0.00 | 4.5 | 292 |
| Dominica | 0.00 | 36.8 | 36 |
| Dominican Republic | 0.00 | 12.0 | 110 |
| E | Con. fee($) | Rate (¢/min) | Minutes |
| El Salvador | 0.00 | 21.4 | 62 |
| Estonia | 0.00 | 13.5 | 98 |
| F | Con. fee($) | Rate (¢/min) | Minutes |
| Finland | 0.00 | 6.1 | 219 |
| France | 0.00 | 4.2 | 316 |
| G | Con. fee($) | Rate (¢/min) | Minutes |
| Georgia | 0.00 | 17.2 | 77 |
| Germany | 0.00 | 4.2 | 316 |
| Greece | 0.00 | 10.6 | 125 |
| Greece - Athens | 0.00 | 7.4 | 178 |
| H | Con. fee($) | Rate (¢/min) | Minutes |
| Hong Kong | 0.00 | 4.2 | 312 |
| Hong Kong - cellular | 0.00 | 5.3 | 249 |
| I | Con. fee($) | Rate (¢/min) | Minutes |
| India | 0.00 | 63.1 | 21 |
| India - Bombay | 0.00 | 28.2 | 47 |
| India - Bangalore | 0.00 | 34.9 | 38 |
| Indonesia | 0.00 | 20.7 | 64 |
| Indonesia - Jakarta | 0.00 | 7.8 | 169 |
| Ireland | 0.00 | 4.9 | 272 |
| Israel | 0.00 | 8.5 | 155 |
| Italy | 0.00 | 5.3 | 249 |
| J | Con. fee($) | Rate (¢/min) | Minutes |
| Japan | 0.00 | 6.6 | 200 |
| Japan - Tokyo | 0.00 | 5.6 | 236 |
| K | Con. fee($) | Rate (¢/min) | Minutes |
| Korea, South | 0.00 | 5.6 | 236 |
| M | Con. fee($) | Rate (¢/min) | Minutes |
| Macao | 0.00 | 19.8 | 67 |
| Malaysia | 0.00 | 7.0 | 188 |
| Malta | 0.00 | 13.4 | 99 |
| Mexico | 0.00 | 17.7 | 75 |
| Monaco | 0.00 | 10.6 | 125 |
| N | Con. fee($) | Rate (¢/min) | Minutes |
| Netherlands | 0.00 | 4.5 | 296 |
| New Zealand | 0.00 | 5.5 | 239 |
| Norway | 0.00 | 4.6 | 287 |
| P | Con. fee($) | Rate (¢/min) | Minutes |
| Philippines | 0.00 | 18.2 | 73 |
| Poland | 0.00 | 10.6 | 125 |
| Poland - Warsaw | 0.00 | 7.4 | 178 |
| Portugal | 0.00 | 7.7 | 171 |
| Puerto Rico | 0.00 | 7.0 | 188 |
| R | Con. fee($) | Rate (¢/min) | Minutes |
| Romania | 0.00 | 22.5 | 59 |
| Romania - Bukharest | 0.00 | 9.2 | 144 |
| Russia | 0.00 | 14.2 | 93 |
| Russia - Moscow | 0.00 | 6.1 | 219 |
| S | Con. fee($) | Rate (¢/min) | Minutes |
| Singapore | 0.00 | 3.5 | 381 |
| South Africa | 0.00 | 25.0 | 53 |
| South Africa - Johannesburg | 0.00 | 16.4 | 81 |
| Spain | 0.00 | 4.1 | 321 |
| Sweden | 0.00 | 4.2 | 316 |
| Switzerland | 0.00 | 4.2 | 316 |
| T | Con. fee($) | Rate (¢/min) | Minutes |
| Taiwan | 0.00 | 7.0 | 188 |
| Taiwan - Taipei | 0.00 | 3.9 | 339 |
| Thailand | 0.00 | 22.5 | 59 |
| Thailand - Bangkok | 0.00 | 11.3 | 117 |
| Turkey | 0.00 | 25.5 | 52 |
| Turkey - Istanbul 90216/90212 | 0.00 | 12.2 | 109 |
| U | Con. fee($) | Rate (¢/min) | Minutes |
| UK - 441 & 442 only | 0.00 | 3.5 | 381 |
| Ukraine | 0.00 | 16.0 | 83 |
| USA | 0.00 | 3.5 | 381 |